Ports
Unique network access and cable protection systems closely matched to the needs of port redevelopments and new build projects.
Cubis is at the forefront of providing network access and cable protection systems used within the construction and redevelopment of airports, shipping docks and distribution centres across Australia, Europe, North America and the Middle East. Offering modular composite, precast concrete, rotationally moulded plastic and customised cable pit and ducting systems, Cubis provides superior asset protection with locking or non-locking  access covers which can customised up to Class G load rating.
Cubis' innovative approach to product development and manufacture, integrated with engineering expertise, provides clients with high-strength, structural and proven solutions for access pits, access covers and cable protection products. Manufacturing highly engineered network access solutions based on the company's renowned SCEC endorsed access pit and cover range, Cubis has been the trusted supplier for some of Australia's largest and most complex port projects.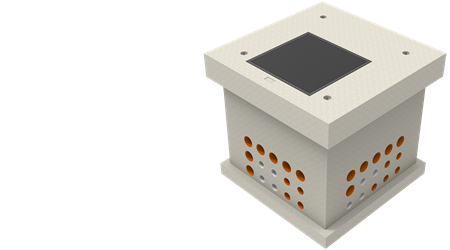 Port Applications
Cubis products provide quality solutions for shipping ports, docks, airports and distribution centres that are re-developing or undertaking new-build infrastructure projects.