SCEC Approved
Underground network access systems for Australian Defence and other high security applications are required to meet stringent security standards prior to their approval for installation.
The Security Construction & Equipment Committee (SCEC) is a standing inter-departmental committee responsible for the evaluation of security equipment for use by Australian Government departments and agencies. In order to gain SCEC approval, a product must first meet specific pre-acceptance criteria before going through a stringent product evaluation process.
Cubis Systems is proud to have obtained SCEC approval for the supply of their high security cable pits complete with built-in surround. This allows for a one-piece construction resulting in greater security and cost savings during installation.
Pits and Covers
Cubis' C1, C2, C4, C5 and Bell Top 911 pits are manufactured to Australian standards and Cubis' strict quality policy, and include minimum 40MPa concrete. Together with a full range of SCEC approved precast concrete plinths with SCEC covers, Cubis' SCEC approved pits are now well proven, having been installed in major defence projects throughout Australia.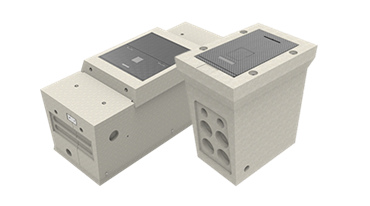 The Cubis SCEC approved cable pits are designed for load rating in line with the Class D access covers and include an innovative locking mechanism which eliminates the need for locking bars; a major concern where the lockbar may be dislodged during maintenance programs and fall into the pit, breaking live cables.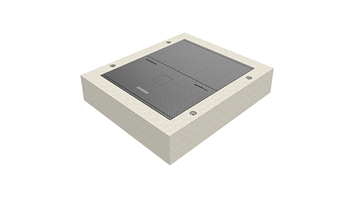 Plinths
All plinths incorporate SCEC approved locking cover assemblies.
To download the SCEC & High Security size guide click here.
For further information on our SCEC approved range contact the Cubis Specialist Team on 1800 065 356.