Features & Benefits
Fast and Easy to Install
STAKKAbox™ pits are significantly faster to install than conventional alternatives, with complete installations typically taking up to one hour. This results in reduced costs for the installer. No specialist equipment or plant is required in order to install the pit and there is no need for specialist box builders.
Sectional & Twin Wall Design
Pits are built to required depth by adding 150mm sections. Due to the twinwall design, individual sections are lightweight, making them suitable for manual lifting. Each access pit possesses vertical and horizontal ribs, resulting in a product that is strong both vertically and on the sidewall. Most installations do not require specialist backfills, reducing installation costs.
Flexible During Installation
Pits can be adapted to suit on site conditions with standard tools to overbuild over existing networks, Introduce duct entries for cable entry and for top-section fine adjustment.
Smooth Outer Walls with Lip to 'Key In'
Gaps in the outer wall will negatively impact the effectiveness of compaction around the pit. STAKKAbox™ pits have smooth outer walls and an outer lip which keys into the backfill.
Flat Pack Option
Fortress can be supplied in 'flat pack' format to make shipping more efficient, as well as allowing flexibility in delivery and installation.
How It Works
Supplied in 150mm deep twinwall sections that combine to make a ring, the system provides contractors with a means of constructing access pits quickly and inexpensively, while offering improved build quality, reduced defects and enhanced site safety performance.
Built by stacking sections to required depth, each part weighs under 25kg, making it suitable for a single person to lift under manual handling guidelines.
Materials
HDPE
STAKKAbox™ Fortress is manufactured in nitrogen-foamed High Density Polyethylene (HDPE), of which up to 70% is recycled material.
HDPE possesses excellent strength to weight properties.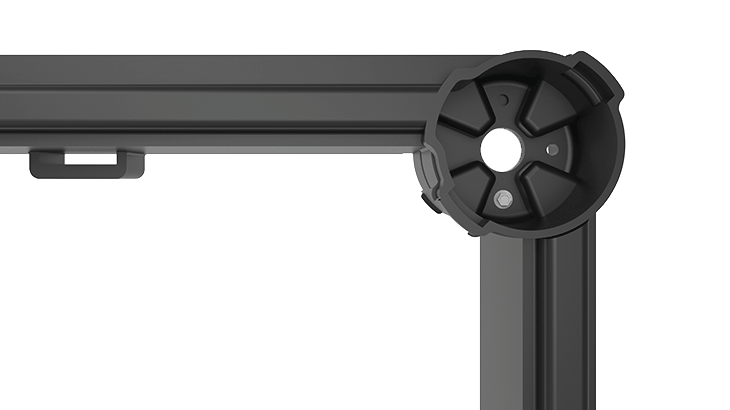 Available Sizes
Sizing Information
STAKKAbox™ Fortress pits are formed by combining four interconnecting component parts to form each ring section. These sections are locked and secured using supplied screws. Using standard component parts allows for greater flexibility in pit size and clear opening.
For further sizing information contact the Cubis Specialist Team on 1800 065 356.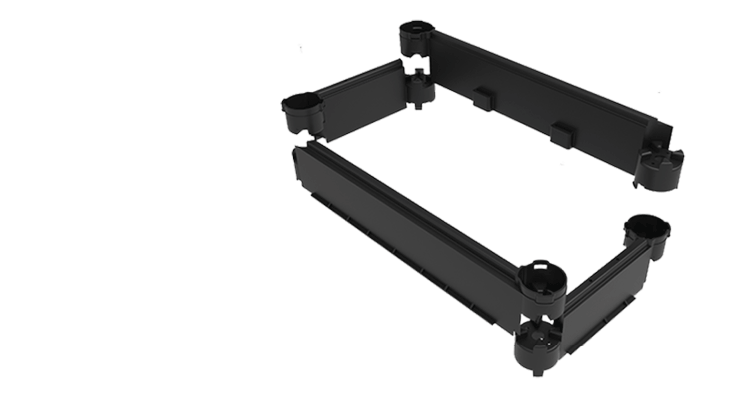 Load Rating
STAKKAbox™ Fortress is suitable for installation in environments rated up to Class C load rating (ultimate limit state design of 150kN) under the Australian Standard AS/NZ 3996.
This makes the STAKKAbox™ Fortress system suitable for residential roads and car parks trafficable to vehicles.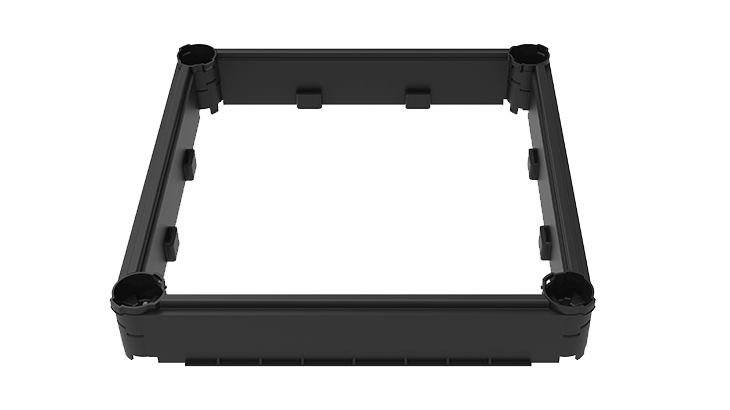 Options & Accessories
STAKKAbox™ Fortress can be supplied with the following accessories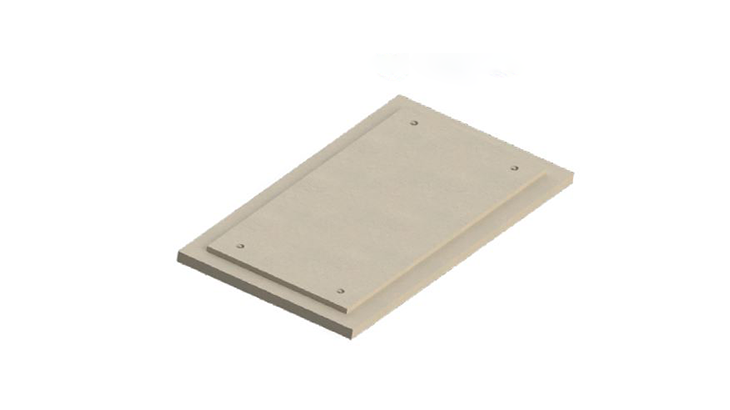 Precast Concrete Base Slab
Cubis manufactures its precast concrete base sections using a minimum 40MPa fibre reinforced concrete with full steel mesh and bar reinforcement. Base section can be provided as:
Standard precast concrete floor
In situ concrete base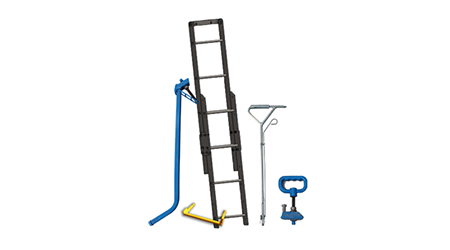 From pit remediation kits and core drill bits to labels and logos for pit identification, Cubis' range of accessories provides further time-saving options for the installation of access pits.
Pit access
Cable management
Pit identification
Pit components