Juniper Green, Edinburgh: CityFibre ULTIMA Installation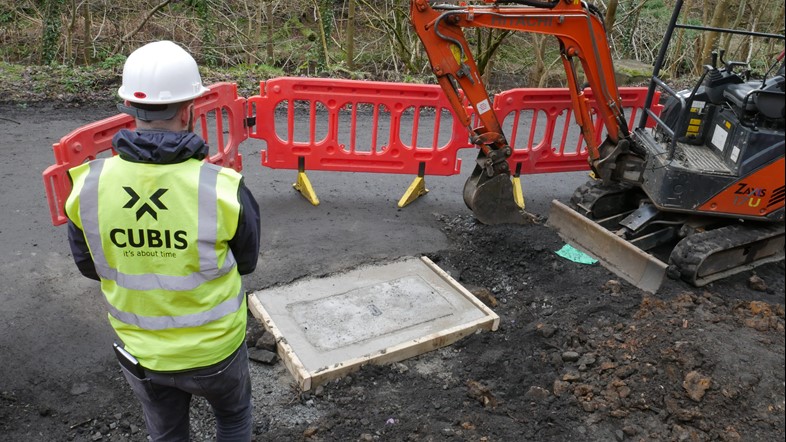 Juniper Green, found within the jurisdiction of the City of Edinburgh has recently been subject to an ongoing telecommunications network upgrade facilitated as part of a city-wide re-development initiative led by CityFibre.
The transformation of the public foot-way running alongside the Water of Leith River, parallel with Lanark road, will see the introduction of a succession of Cubis' STAKKAbox™ ULTIMA chambers with lockable B125 Concrete Infill covers, offering a system of interconnected, accessible network chambers.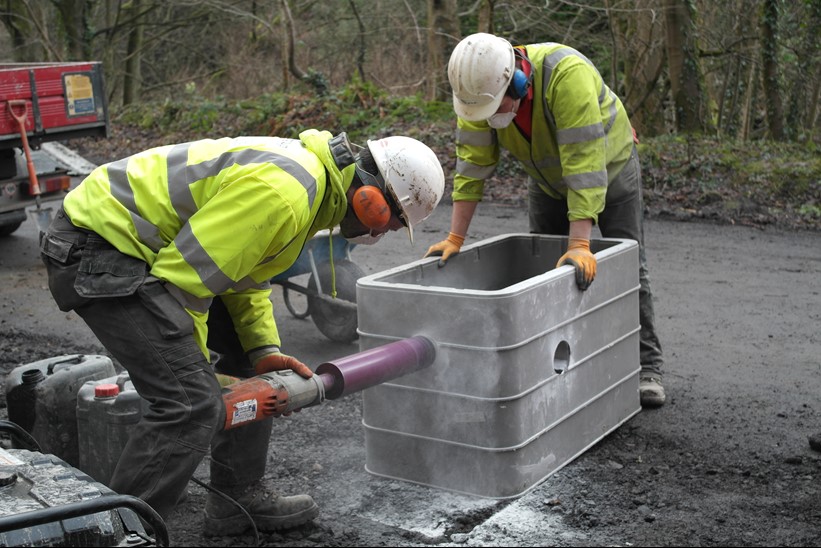 Cubis' STAKKAbox™ ULTIMA chamber and Concrete Infill Cover were specified as part of a series of CityFibre approved chamber systems due to the combined flexibility and adaptability during installation with no compromise on strength, conforming to Vodafone and Virgin Media's approved network requirements.
The STAKKAbox™ system offers a fantastic solution especially for the guys installing the chambers. Its fast to install, its easily adapted and you have confidence that its structurally sound. The ability to stack the ring sections eases strain, allows for maneuverability when bedding in the ground and makes transportation to site hassle free.

Przez Mark Colgan - Site Operative
Each chamber is built from 4 x 150mm deep ULTIMA ring sections with dimensions of 1310mm X 610mm, in addition to 1 x frame with concrete Infill cover, CityFibre badged with a turnbuckle locking mechanism for enhanced safety.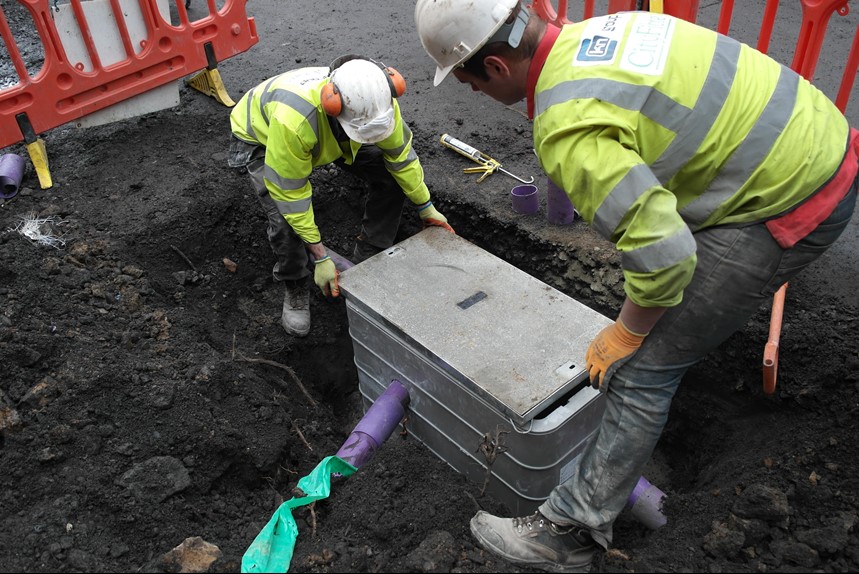 The ULTIMA chamber system continues to prove itself as an effective solution in foot-way areas, allowing the efficient installation of high quality telecommunication network systems, easily adaptable for duct entry intrusion with a 12.5 Tonne loading capacity and secure-fit concrete cover.