MULTIduct™ - A key feature in Rail Infrastructure Upgrade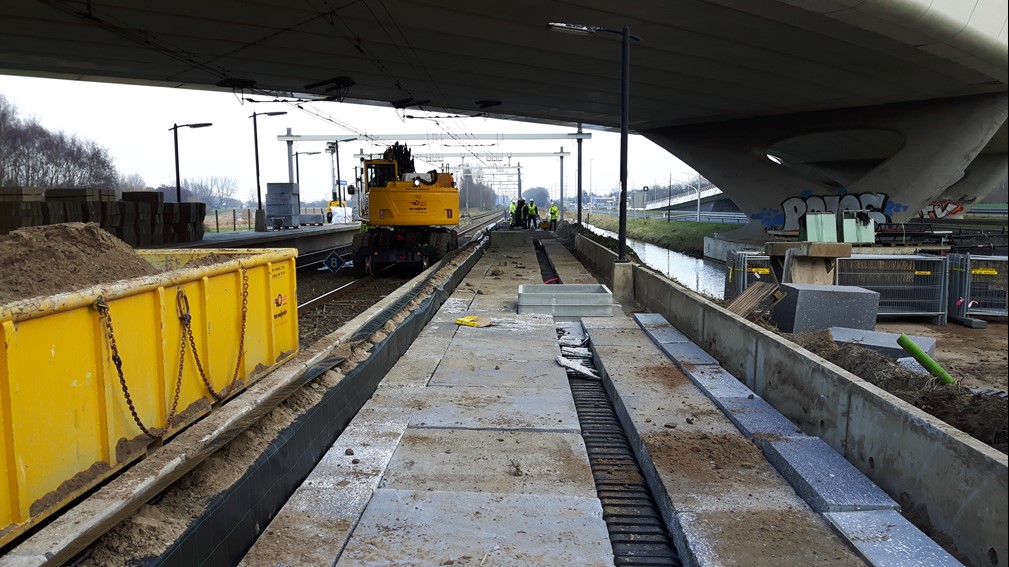 In a recent partnership with Netherlands based GM products, Cubis systems supplied its access chamber and cable protection systems for the use in a rail infrastructure upgrade project in Haarlem Amsterdam.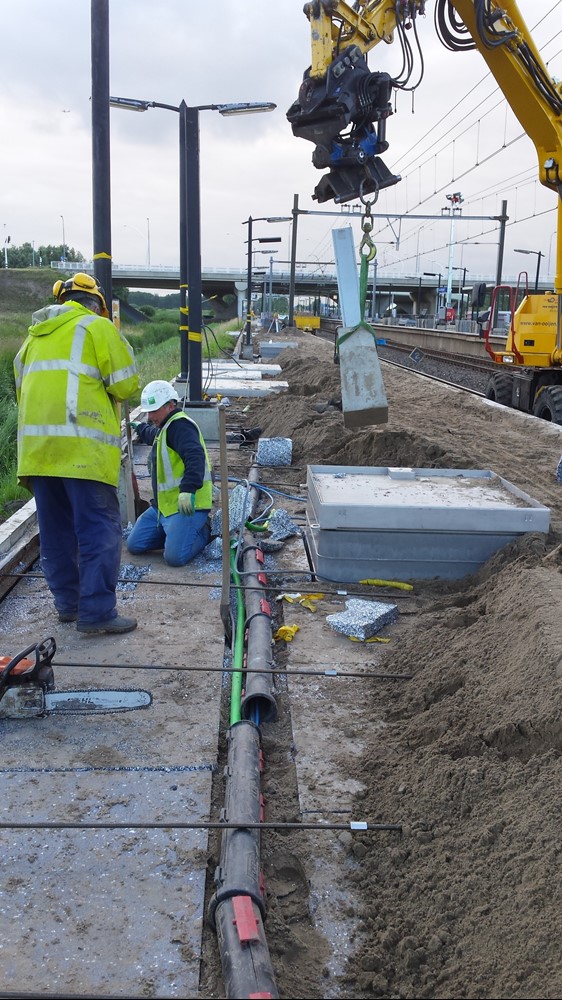 Cubis' STAKKAbox™ ULITMA Connect access chambers were used for their innovative easily adjusted duct entry modification ability in-situ on-site. This was needed due to the multiple duct entries from both sides of the chamber. The modular scalable system offered seamless integration with the Cubis cable protection product MULTIduct™. Both products offered the contractor Dutch firm Van Ooijen who specialise in rail infrastructure projects the ability to install the products quickly and efficiently due to their lightweight and easily installed properties.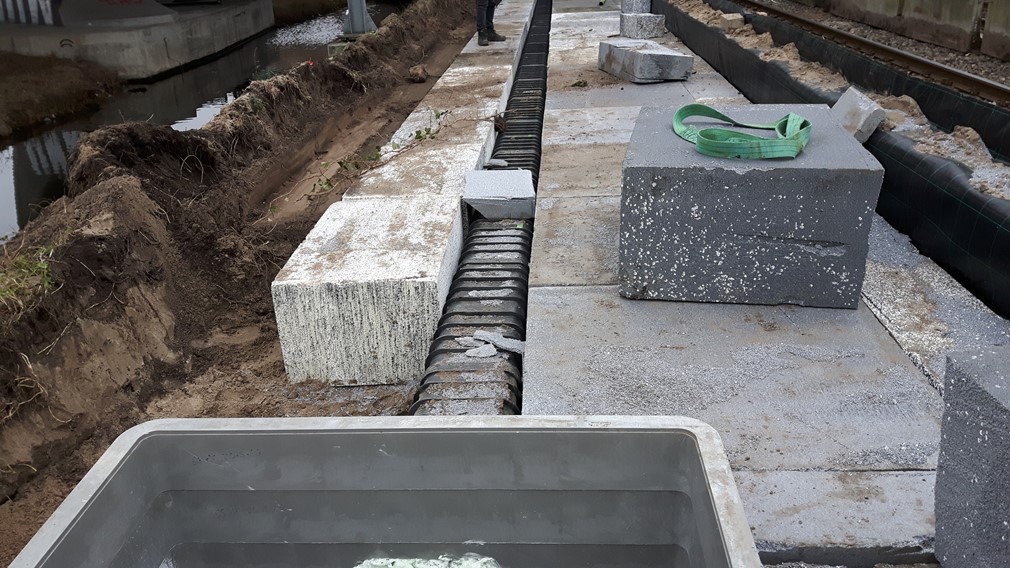 Cubis MULTIduct™ cable protection system was ideally suited to the project due to the reduced installation space alongside the tracks, this also enabled greater organisation and management of the required cables. With its high crush strength and ability to be installed in a reduced excavation with a much shallower burial depth compared to traditional ducting systems, MULTIduct™ enabled the installers to reduce time and specialist equipment for installation on-site