Water Meter Chamber Installation: Parc du Mercantour, France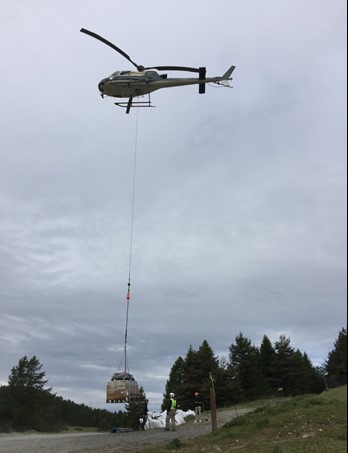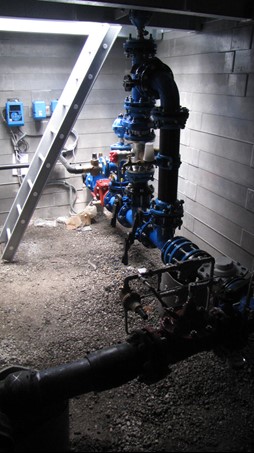 Roubion, a remote village situated high up in Alpes Maritimes in France has been subject to an exciting chamber installation in which an oversized water meter chamber was installed in order to facilitate the supply, management and monitoring of the Vignoles region's water supply.
The project which took place in June 2016 on behalf of the REA (Regie Eaux d'Azur Nice) was not only unique in its 2000m high natural park site location but with the chamber size, limitations in site accessibility and constraints in terms of delivery. The chamber build made for a fantastic opportunity to showcase Cubis' flexibility in terms of chamber options, product quality,  longevity and speed of installation.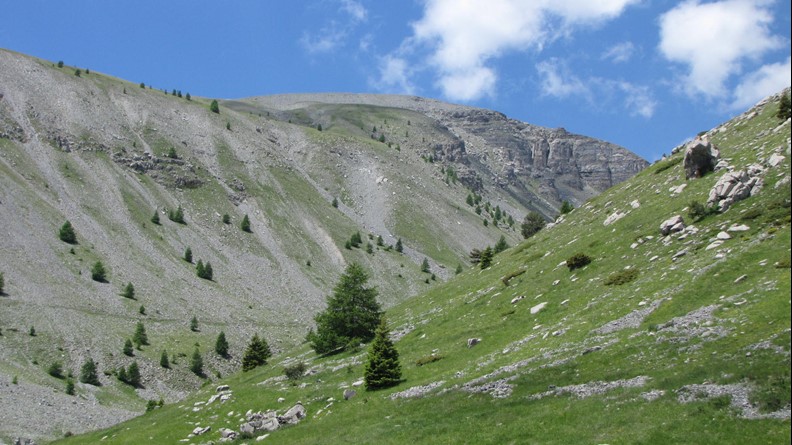 The project specification set out by REA outlined the requirement for the construction of a sole chamber to house the complete hydraulic system, with a roof/ chamber top capable of withstanding the weight of a large layer of snow during winter months. Situated within a protected natural park the importance of ensuring minimal impact upon the natural surroundings was critical in its success, with limited access to site proving an obstacle due to the sites mountainous surroundings. Providing a lasting, light-weight solution, that could be easily transported and constructed quickly was pivotal in its success.
During initial visits to the 2000m high natural park site, Cubis' STAKKAbox™ ULTIMA Connect product was specified for building the chamber due to its flexibility in size with its light-weight, component parts available for delivery in flat-pack. For the chamber roof, A bespoke A15 AX-S™ steel frame and composite covers where designed and developed with transport to the unique site in mind. The frame and covers which have the ability to withstand a 15 tonne loading capacity were installed with two 1200 x 600 (mm) raised ULTIMA sections and accompanying composite covers forming the manhole entry points visible at ground level.
Cubis' light-weight chamber components were flat-packed and palletised then delivered to site via helicopter which transported the load through the Alpes Maritimes. With the pallet carefully positioned on site contractors arrived on site to begin installation, accessing the site via 4x4.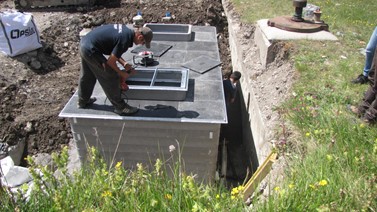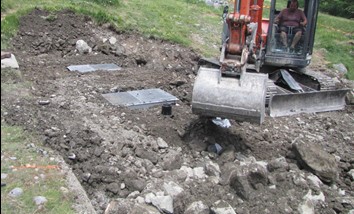 The steel modular frame and covers were installed in just half a day, ensuring the impact of construction was greatly reduced, and the natural surroundings unscathed.
Find out more about the benefits of using STAKKAbox™ ULTIMA Connect by clicking here