London Olympic Site Redevelopment: ULTIMA Connect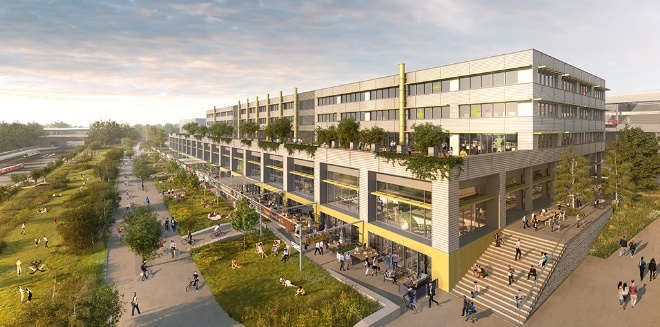 The redevelopment of the London Olympic Here East site will see a new tech cluster of start-ups, corporations, universities, venture capital investors and a huge new data centre. The buildings will contain more than a million square feet of redeveloped space that was once home to BT Sport and other broadcasters during and after the London Olympics.
The redevelopment of the site by Laing O'Rourke Group for future use meant the upgrade of more high and low-voltage power supplies on site. Cubis were asked to supply a chamber system solution that could be quickly installed without the need for expensive wet trades. The use of the STAKKAbox™ ULTIMA Connect offered the customer the flexibility to build on site in stiu to bespoke dimensions. The flexibility of the flat-pack connect system was highlighted when the customers' needs changed at the last minute due to the conditions on site with limited access. The connect system was able to be built and altered onsite for a quick turnaround for the customer and this resulted in the installation of 1 x 5m x 2m x 1.2 deep chamber and 1 x 2m x 2m x 0.9m deep chamber by two operatives in less than 3½hrs. The significantly faster install time compared to alternatives lead to the order of more chambers by the contractor for further works.